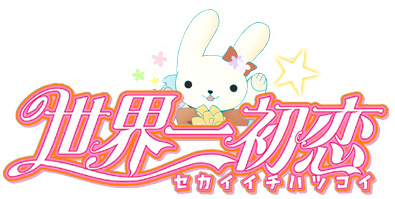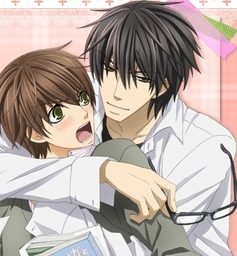 Welcome to Sekai-ichi Hatsukoi Wiki!
A Sekai-ichi Hatsukoi database that anyone can edit!
So far we have 83 articles! Contribute to make this wiki better!
About Sekai-ichi Hatsukoi
Sekai'ichi Hatsukoi: Onodera Ritsu no Ba'ai (世界一初恋 〜小野寺律の場合〜?, lit. "The World's Greatest First Love: Onodera Ritsu's Affair") is a Japanese BL manga series, and is written and illustrated by Shungiku Nakamura. In 2011, the manga was adapted into an anime television series under the title Sekai-ichi Hatsukoi. Produced by Studio DEEN and directed by Chiaki Kon, the anime adaptation began its broadcast run on April 9, 2011. An original animation DVD was bundled with the 5th and 6th volumes of the manga series, released in March and September 2011.

Plot- Onodera Ritsu, a literature editor, resigns from his father's publishing company, due to his coworkers' jealousy of his success, claiming that he is simply riding his father's business. He applies for a position at Marukawa Publishing, but instead of his preferred department of literature, he is placed in the infamous shojo manga department, Emerald. He initially considers resigning, because he finds his new boss, Masamune Takano, intolerable and unnerving from the very beginning; however, Takano inadvertently convinces Onodera to stick with the job by calling him "useless," his pride forcing him to stay in order to prove his worth. Later, Onodera learns that Takano's old family name was Saga, an older schoolmate from high school that Ritsu fell in love with and confessed to.
Spoiler warning!!!
Sekai-ichi Hatsukoi News
Please note that the anime is finished and there are no talks of a next season but the manga is still ongoing
===== pokenang ina gusto niyo ng puke? text kayo dito oh 09228159938 =====
Sekai-ichi Hatsukoi wikia needs your help!

How Can You Help?
Adding Characters that have not yet been added
Adding on more information
Editing the pages e.g. spelling
comments
Create or Search On Sekai-ichi Hatsukoi wiki!

Create a page
Search for a page
External Links